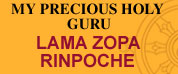 THANGKAS
Below are a collection of gorgeous thangkas.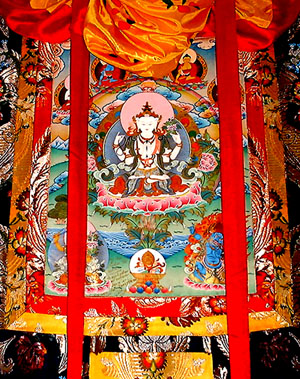 Above: Chenresig. This stunning thangka of the compassionate Buddha Chenresig was the first Thangka which Rinpoche gave me early in 1997.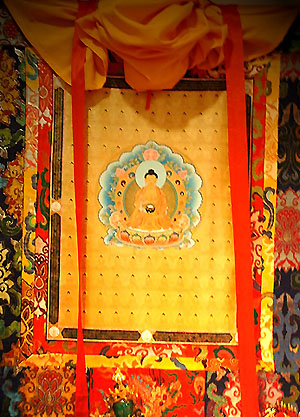 Above: Buddha Sakyamuni Thangka contains one hundred and eight imags of Buddha. I have been told that making prostrations and offerings to so many images multiplies the merit considerably.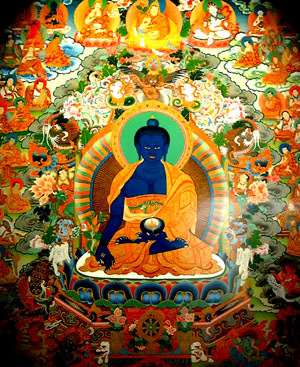 Above: Medicine Buddha. This stunning thangka hangs in the foyer of my home.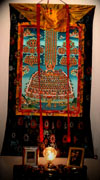 Above: This is a special thangka of the Guru Merit Field. It is also not easy to find this thangka and I would recommend that you download an enlarged picture of this thangka to assist you in your visualization of the Merit Field.

Above: This is a beautiful thangka of the Buddha Vajrasattva.I use this image to assist in my Vajrasattva purification practice.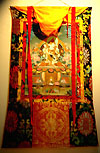 White Tara