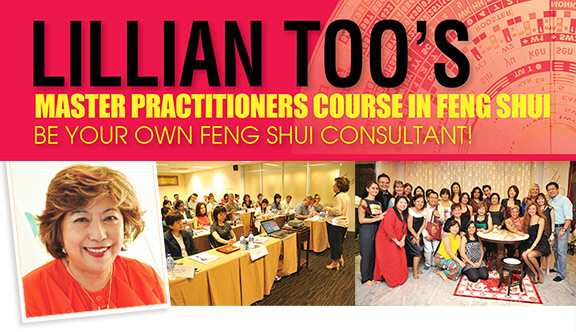 Lillian teaches every course herself. You will have plenty of opportunity to get up close & personal and in the process learn plenty of feng shui! Many people have been inspired by her success.
You can be too!
Learn how to do your own Feng Shui!
Become a Feng Shui Consultant Feng Shui Formulas
Apply the Pakua & 8 Mansions formula
Your most complete course in feng shui!!!

24th to 29th April 2017
Meet Lillian in person and come under her inspiring and positive influence! In this intensive 5-Day course, Lillian goes deep into the compass and landscape formulas of feng shui. Learn how to use a Luo Pan at a real site visit for practical experience. Meet and bond with star-crossed friends from around the globe and see for yourself how feng shui has changed so many lives! This is an experience you will never forget!
* WOFS.com reserves the right to alter the topics covered in these courses.