Lucky 8s in store for big donor to quake fund

The Malay Mail
Thursday, 16th February 2006

How much are you willing to pay for such an auspicious cell phone number as 013-8888888?

Celcom is giving the opportunity for someone to own this number by donating to the Pakistan earthquake fund.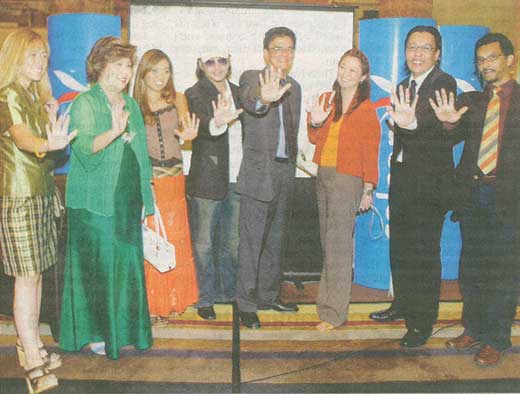 IT'S IN YOUR HANDS: (From Left) Jennifer and Lillian Too, Dayang Nurfaizah, Remy, Razali, Nori, Shazalli and Steve showing the Force of Nature logo at the launch yesterday.


Celcom chief executive officer Datuk Shazalli Ramly said the aim of the charity drive is to get "as many Malaysians involved as possible".

After March 15, the closing date for this drive, the person with the highest donation can either activate the number or donate the number back so we can offer it to others who are interested in bidding for it," he said at the launch of the charity drive at the KL Hilton yesterday.

"The campaign is open to any mobile phone user, not only Celcom subscribers."

"We will hold similar charity drives in future with different numbers. Those who are not joining the SMS drive can contribute to the foundation," Shazalli said.

To take part, type Nquest and send to 32202, and you will receive an SMS prompting you to submit an offer to contribute.

Proceeds from the donations and SMS charges of RM1 each will be channeled to the Force of Nature Aid Foundation.

The foundation, at 23, Lorong Tanjung 5/4D, Kuala Lumpur, can be reached at 03-79600366.